Search found 37 matches
by Jekcheck

January 7th, 2010, 3:52 pm
Forum: Forum Introductions
Topic: Hey all =]
Replies: 4
Views: 615
Hey, welcome
by Jekcheck

January 5th, 2010, 7:59 pm
Forum: Join The Team!
Replies: 3
Views: 2557
Cool, any examples of your work that we can check out? Take care! -mike Cool man! Can't wait to see your work! If you need help let us know where. Make sure everything is cool with the rents :) Take care. -mike Post some work and interact with us. Usually people start off by contributing to Sandbox...
by Jekcheck

January 5th, 2010, 3:11 pm
Topic: NEW 2.5 GUI
Replies: 11
Views: 4470
awesome i'll check 'em out!
by Jekcheck

January 4th, 2010, 2:31 am
Forum: Sandbox General Chat
Topic: I voted. Did you?
Replies: 6
Views: 773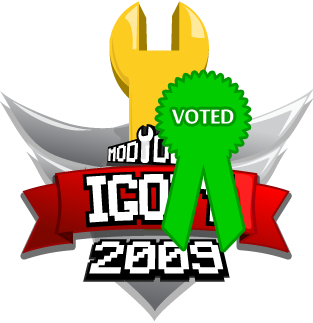 A few times over the past week or so
---