Well I'm not sure if this is the right boar, if it isn't any moderator feel free to move this post to the right one.
I'm totally new to 3D softwares, and since I've read about misfit Model 3D in this forums I downloaded it, and the fact is that it seems a basic but good aplication, at least for a beginner like me.
Now I'm working with textures, but seems I'm doing something wrong.
With different .obj models I use the "Select Faces" tool, once all the face are selected I go with "Materials/Paint" Texture option, and get awindow like this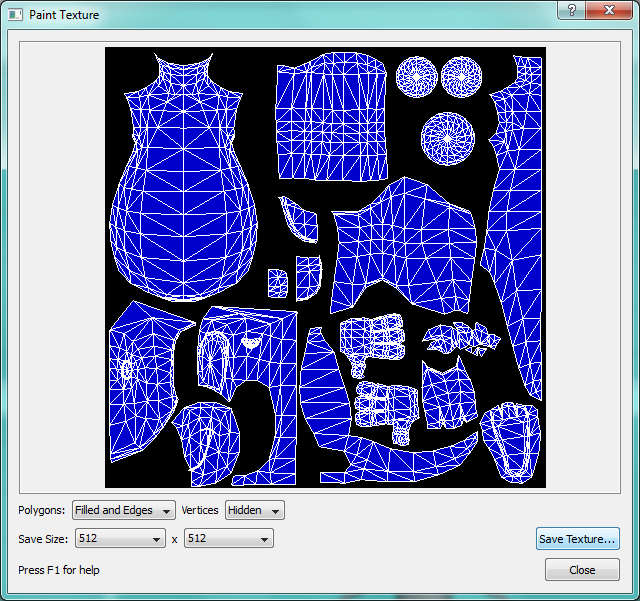 Everything seems ok, I save the file in PNG format (in fact is the only option); but when I open the saved png file it doesn't look how suposed because it's just a black background.
What's what I'm doing wrong?, need change some setting of Misfit Model 3D?
Thanks in advance